Scalable Perfusion-Single-Use-Bioreactor's - series 30
CellMembra™ cultivate mammalian cell's at high cell density via cell retention in perfusion mode operation for weeks. CellMembra provides a range of cultivation system sizes integrating all the components - as world only. The Perfusion-Single-Use-Bioreactor integrates the unique Clio One-way-Single-Use-Pump (O-SUP) with the Hollow-Fiber-Filter (HFF) and even Single-Use-Sensor's (SUS).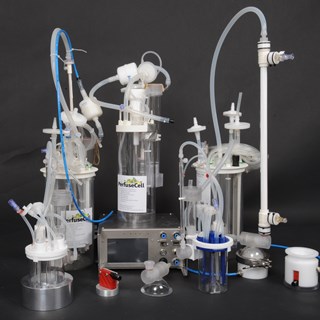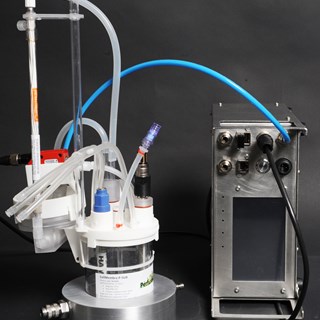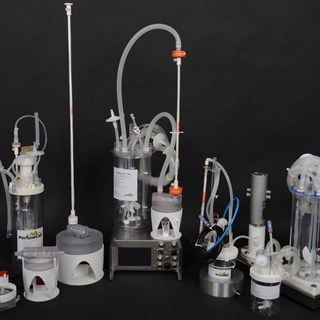 CellMembra product portfolio:
WORLD first and smallest P-SUB operating from 100 - 400 ml Working Volume (WV) with

 any PCS (Process-Control-System) 

- since 2016

WORLD only

0.4 - 2 litre WV size P-SUB for any PCS (Process-Control-System) - since primo 2017
Next planned is the 4 - 10 liter WV size P-SUB - ultimo 2019
All pre-assembled, pre-packed, all single-use (of course) and ready for easy use.
Patents granted for CellMembra™, CerPhragm™, and applied for CerRetention™.